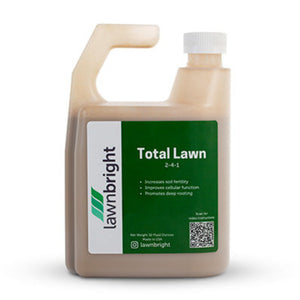 Total Lawn 2-4-1 is the perfect starter fertilizer for growing new seed. Based on cold water North Atlantic fish, it's packed with nutrients and enhances soil quality.
Our unique cold process protects heat sensitive nutrients naturally found in fish, providing you with the best fertilizer available! We believe in making the highest quality fish hydrolysate, which is why our liquid fish uses a variety of dock-fresh North Atlantic fish. Unlike fish emulsions, we don't remove the proteins or oils, leaving all of the nutrients available to the plant.
Each bottles covers 2,500 sq ft. and ships with a hose end applicator.