Organic Crabgrass and Weed Control
Natural and effective pre-emergent weed control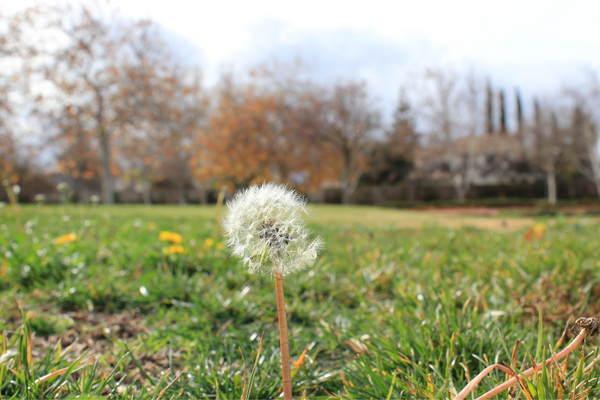 A Different Approach to Crabgrass and Weed Control
It's a fact that the pre-emergent weed control you'll find at the big box stores contains known carcinogens. At Lawnbright we're taking a different approach. We believe we can achieve the same end results safely and without harm to your family or the environment.
Lawnbright's organic pre-emergent is a natural herbicide that combines the effectiveness of 20 years of scientifically proven Corn Gluten with the convenience of a sprayable liquid. The University of Iowa's Department of Horticulture conducted extensive research on the efficacy of using corn gluten meal as a pre-emergent weed control, and determined that corn gluten meal can reduce crabgrass cover by up to 86% and improve turfgrass quality when applied correctly.
This is not spot treatment: it's easy to apply by simply spraying the treatment on through your hose, and will take 10 to 20 minutes, depending on the size of your lawn.
Options for Removing Crabgrass and Weeds
If you miss the window for pre-emergents, don't worry. We suggest you try to pull some of your weeds by hand throughout the summer. There are some natural weed killers for lawns available, but you'll need to spot treat each section of weeds and take care not to spray the grass around it.
Because most weeds are annuals and bi-annuals, they grow quickly and outpace most perennial grass types. Weeds can be difficult to control without preventative measures. If you are too late getting started this year, you can always just pull as many as you can and start using pre-emergents next season.
Ready to get started? Get your custom lawn care plan here.
Just want to tackle crabgrass for now? Check out our weed control here.
Greener Grass Ahead.
Get Your Custom Lawn Plan