How It Works
1Spend less than a minute telling us about your lawn. We'll send you a free soil test kit so we can build a custom lawn care plan just for you.

2Every 8 weeks, a box of natural and organic Lawnbright products will show up—customized based on turf science, climate and your lawn data.

3Just follow the plan. Spray the products on as directed. Our TURF ALERTSTM system sends texts to guide you based on weather, and our Turf Team is on call to help.
Get Smart About Your Lawn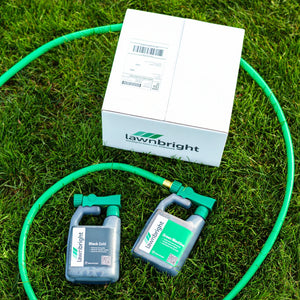 Kelp, Not Chemicals
Ditch the scary ingredients for natural lawn products that are safer for your family and better for the earth. No harsh chemicals, ever. And the best part is, they work.
Relax, We Got This
We were tired of guessing when it came to a nice yard. We use technology to geek out on your lawn care and send you just what you need, when you need it.
Easy Does It
No trips to the garden store, no afternoons Googling lawn care tips. Hook Lawnbright products up to the hose, spray them on–you're done. Get back to grilling.
What's In The Box?
🍃 We'll send you a soil test kit to analyze your soil's nutrient levels, which allows us to customize your plan specifically to your lawn needs.
🍃 Lawn care products tailored to your lawn size, region, and soil needs.
🍃 Everything hooks right up to your hose and can be applied in minutes.
🍃 No harsh chemicals, ever. Just independently sourced, organic and natural formulas that really work.
Get Started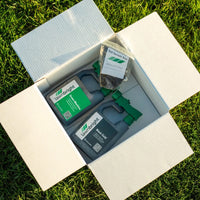 Lawn Care for Your Climate
Your subscription will only be active for your growing season. We'll auto-pause your subscription depending on your climate.
Cool Season Grasses

Tall Fescue, Kentucky Bluegrass, Perennial Ryegrass, Fine Fescue

Transition Zone

A mix of warm and cool season grasses

Warm Season Grasses

St. Augustine, Bermuda, Zoysia, Centipede, Bahia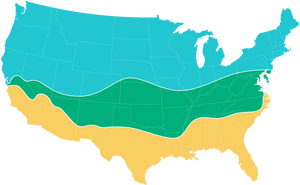 Greener Grass Ahead.
Get Your Custom Lawn Plan