Ingredient Promise
Limited, natural ingredients that are better for your lawn, your family and the earth.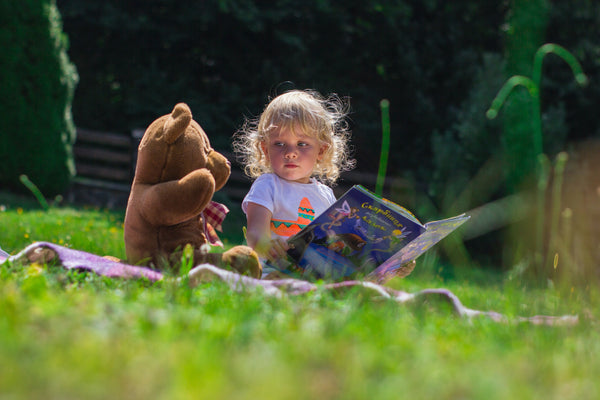 Natural Lawn Care, Delivered.
When's the last time you researched what's in the products you put on your lawn? (Pro tip: don't do it. You won't like what you see.)
Lawnbright puts people and pets first with a completely natural lawn care plan that's tailored to your lawn's needs. Whether it's soil conditioners, weed control or pest control products, you can trust that there will never be any harsh chemicals used in our products.
So, What's in the Bottle?
Lawnbright products have natural ingredients like North Atlantic sea kelp, cedar oil, cornmeal and blackstrap molasses. Yup, it's true: if you put this stuff on your lawn, at the right time and in the right way, your lawn will eat it up.
What's Wrong with the Other Stuff?
Listen, lawn care options abound–we get it. We're not trying to get preachy with the natural approach, or tell you that you won't get results by using traditional fertility. There's benefits and tradeoffs with any approach. We just want to lay out the facts and help you decide for yourself.
Most traditional weed and feed fertilizers found in big box stores and used by national lawn care companies yield quick results, but over the long term you're doing more harm than good. The problem is traditional fertilizers don't actually do anything to improve your soil. This makes turf vulnerable to disease, weeds and drought over time. 
We're also ditching the ick factor that comes with lawn care. Even if you've opted for more "natural" fertilizers, you're not always in the safe zone. Chances are high you're going to be spreading a form of bio-solids on your lawn–produced by treating sewage sludge by municipal sewage districts. Gross, right? 
Better Lawns, Better World
Being a good steward of your corner of the earth is about more than that thick, green grass. (Don't get us wrong, that's nice, too.) Lawnbright creates a custom plan that builds your soil profile naturally.
Our plans have low amounts of nitrogen, focusing instead on improving soil conditions and teaching cultural practices to naturally crowd out weeds. As a result, your lawn will need less water over time and more tolerant to disease than a traditional weed and feed fertilizer.
part of our commitment to a more sustainable world, we've partnered with Non Toxic Communities - a 501(c)(3) nonprofit organization who assist communities to stop toxic pesticide use in their public landscapes, including playgrounds, parks, and schools. We donate a percentage of each sale to their cause, and are committed to advocating for safe, healthy landscapes across the country.
Greener Grass Ahead.
Get Your Custom Lawn Plan