Get Smart About Your Lawn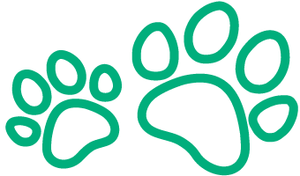 Pet-Friendly
Ditch the harsh chemicals. Our natural lawn care products are safe for your pup to play on.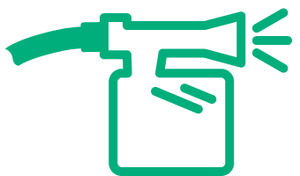 Quick & Easy
Hook 'em up, spray 'em on. Say bye to the shed full of random lawn equipment–all you need is a hose.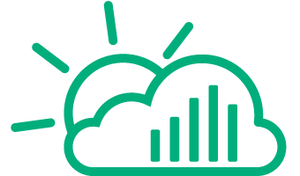 Science-Based
We're lawn geeks crunching the data on your soil test, weather and climate for a custom lawn care plan that works.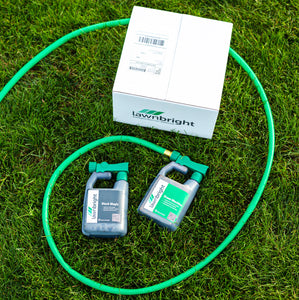 Kelp, Not Chemicals
Yes, it's possible to have a dog and a green lawn. Ditch the scary ingredients for natural lawn care products that are safer for your whole family–four-legged members included.
Relax, We Got This
We were tired of guessing when it came to a nice yard. We use technology to geek out on your lawn care and send you just what you need, when you need it.
Easy Does It
Hook Lawnbright products up to the hose, spray them on–you're done in 15 minutes. Less time for lawn care, more time to play fetch.
How It Works
Spend less than a minute telling us about your lawn. We'll send you a free soil test kit so we can build a custom lawn care plan just for you.
Every 8 weeks, a box of natural and organic Lawnbright products will show up–customized based on turf science, climate and your lawn data.
Just follow the plan. Spray the products on as directed. Our Lawn Intelligence system sends texts to guide you based on weather, and our Turf Team is on call to help.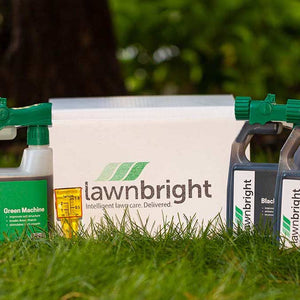 Lawn Care Plans
Customized, pet-friendly lawn care delivered every 8 weeks.
Get Started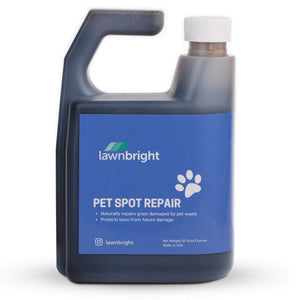 Pet Spot Repair
Eco-friendly spray to repair lawn damage from pet waste and protect from future damage.
Get Spot Repair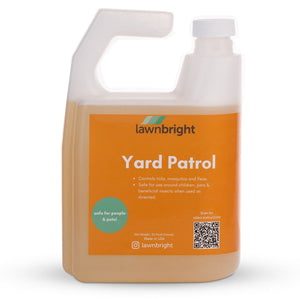 Yard Patrol
Organic insect repellent to prevent ticks and mosquitos. Safe for people and pets.
Get Yard Patrol
What's in the box?
When we say a custom lawn care plan, we mean it. We focus on creating a strong turf, not just green grass, meaning your lawn will be easier and more efficient to care for over time.
We crunch the data on your lawn and send you a custom selection of spray-on lawn care products: natural fertilizers, soil conditions and organic weed control. Everything hooks right up to your hose and can be applied in minutes.
What's not in the box matters, too. No harsh chemicals, ever. Just independently sourced organic and natural formulas that really work.
Greener Grass Ahead.
Get Your Custom Lawn Plan