Thank you, !
Thanks for subscribing to Lawnbright intelligent lawncare. Your plan will deliver just the right ingredients for a great lawn, just when you need them.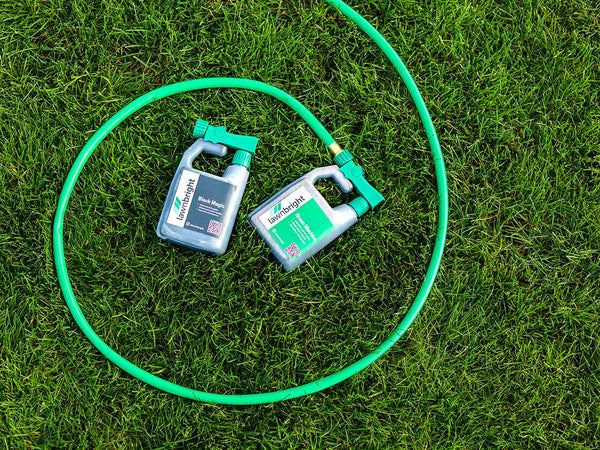 Greener grass ahead!
Here are a few things you can do to get ready for your first Lawnbright box:
Make sure you have enough hose to cover all of your lawn. The spray will go about 10-15 feet so make sure the hose is within that length.
Consider adjusting drainage and downspouts to prevent water from pooling in your lawn.
Get your mower blade sharpened. A dull blade can tear the grass and make it less resistant to disease.
Remove the mower bag and plan to mulch the clippings. Mulching adds much needed organic material and nitrogen back to your lawn and can act as another fertilizer application.
Pull, pull, pull those weeds! There's no substitute for getting out there and yanking those weeds. Even a little each time goes a long way! 
Manage Your Subscription
Visit your subscription portal anytime to manage your payment methods and see your schedule. Use and the password you set at checkout to log in.
Sign up for text alerts. Get the most out of your subscription by signing up for TURF ALERTSTM text notifications. We'll guide you through your lawn care applications with customized texts designed specifically for your lawn, taking into account soil, climate, and up-to-the-minute weather data. Text "Lawnbright" to (760) 309-4432.
Your Lawnbright Schedule
Next Few Days

We're getting your first shipment ready, which will contain your soil test kit, instructions, and liquid soil conditioners. 

Early Season

Soil test kit
Liquid fertilizers
Weed control (pre-emergents)
Soil conditioners
Custom instructions

Mid and Late Season

A custom mix of natural fertilizers and soil conditioners
Custom instructions